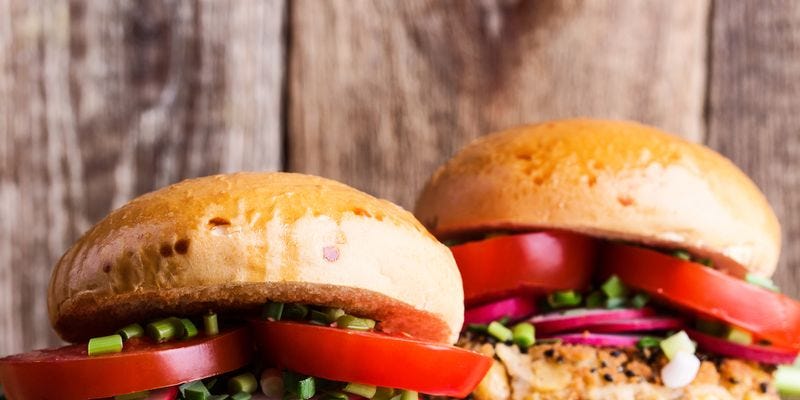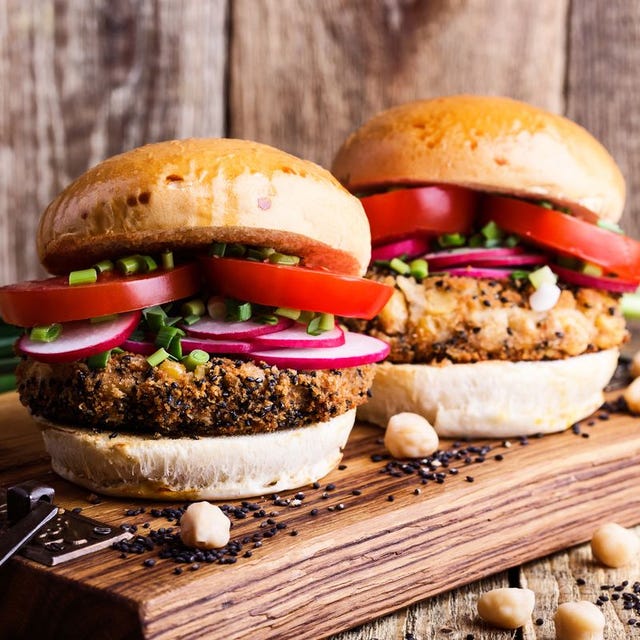 insetianaGetty Images
1 WINNER: Lidl 2 Plant Based Burger Patties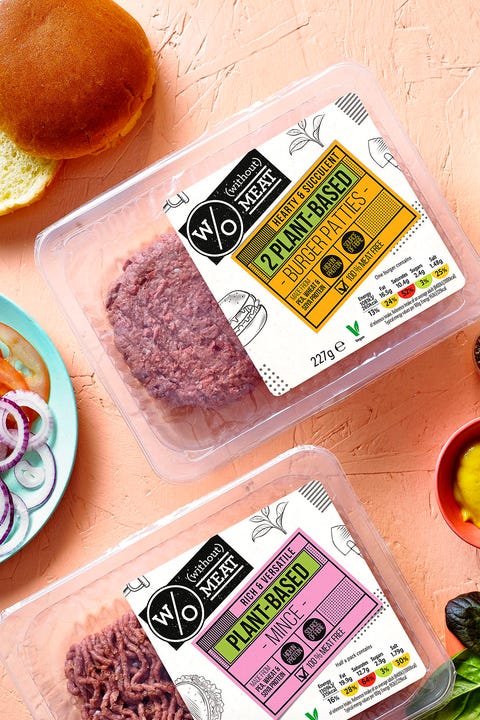 Lidl
Overall Score: 84/100
An authentic meat substitute with a thick and juicy bite, we loved the earthy beetroot and mushroom flavour and the subtle kick from the light spices. A substantial size, it had a lovely smoky aroma akin to being char-grilled on a BBQ.
In store only, Lidl, £1.99 for 227g
2 RUNNER-UP: M&S Plant Kitchen The No Beef Burger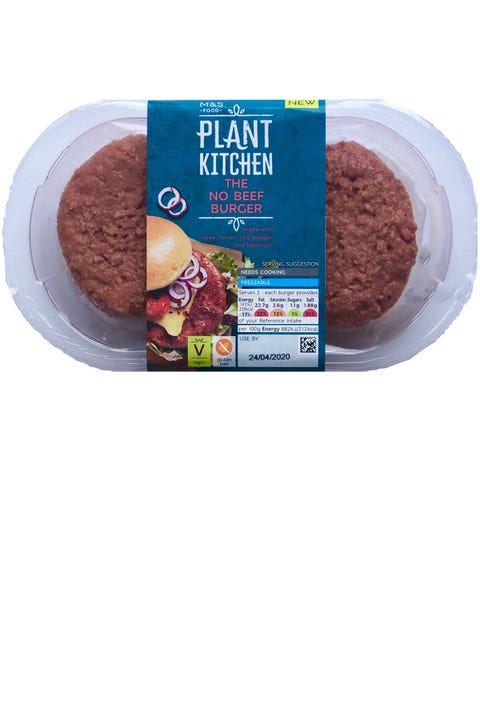 M&S
Overall Score: 81/100
With a deep red, crisp exterior this caramelised burger melts into a well-blended, smooth mix of vegetables. There is a rich, earthy flavour from the onion and beetroot and a char-grilled smokiness with a mildly spiced aftertaste too.
In store only, M&S, £3.50 for 320g
3 Biona Sweet Potato Buckwheat Burger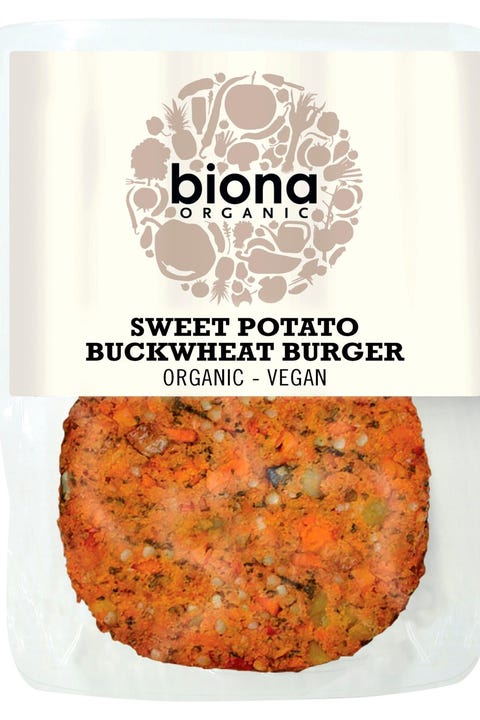 Biona Organic
Overall Score: 80/100
Sat within a golden, crunchy outer layer, this vegan burger is well packed with vibrant vegetables, buckwheat and pumpkin seeds. Testers loved the balanced flavour of sweet red peppers and sweet potato with a rocket and onion savoury note but said the buckwheat was a little undercooked.
BUY NOW Planet Organic, £4.40 for 160g
Sample provided by Ocado
4 Aldi Plant Menu BBQ Jackfruit Burgers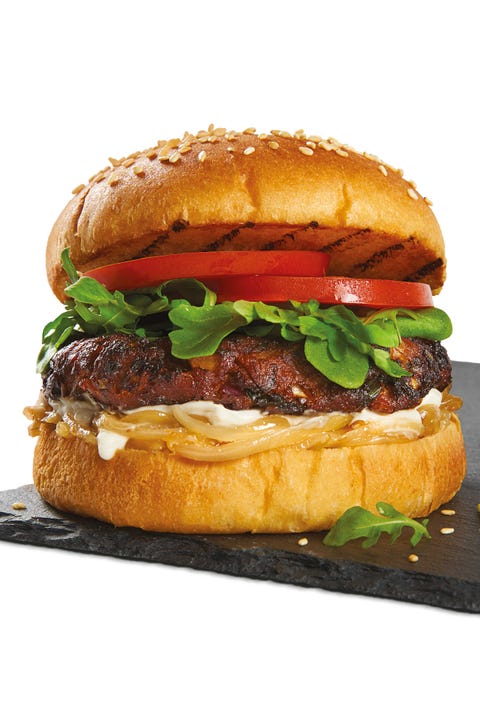 Danny Barnett
Overall Score: 77/100
A visually enticing, chunky homemade burger, testers loved the powerful sweetness of the jackfruit on the palate. Reminiscent of an onion bhaji with a sugary sweet fragrance from the caramelised red onion, it balanced well with the paprika, cinnamon and cumin spice but unfortunately crumbled too easily.
In store only, Aldi, £1.79 for 240g
5 Waitrose & Partners Vegan Jackfruit Burger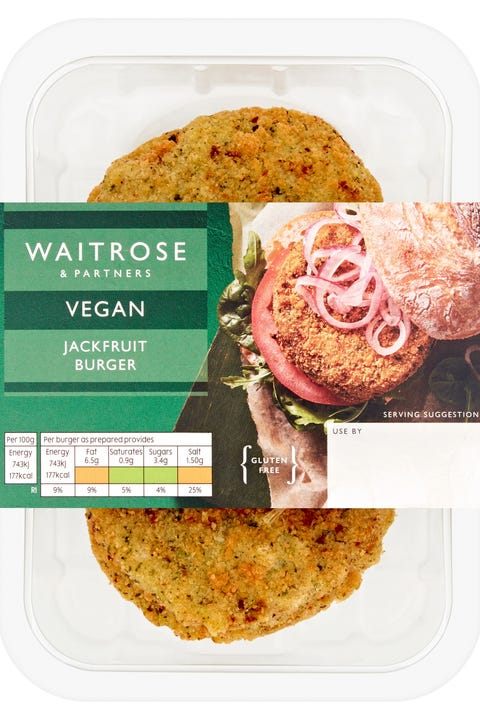 Waitrose & Partners
Overall Score: 76/100
Exuding a sweet fragrance from the jackfruit and topped with a BBQ smokiness, this vegan burger is encased in a crisp and golden coating. We loved the salty, moreish starch casing paired with a deliciously moist pulled jackfruit filling though some testers felt it tasted slightly artificial.
BUY NOW Waitrose & Partners, £2.99 for 200g
6 Morrisons 4 Spicy Bean Burgers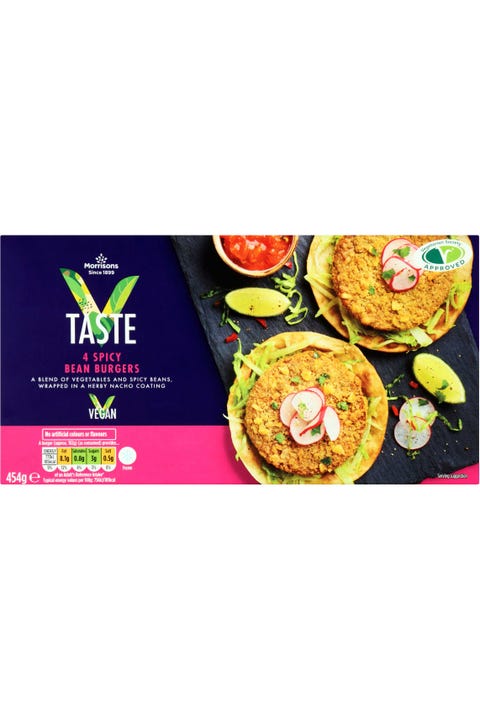 Morrisons
Overall Score: 74/100
There's a spicy kick to this bean burger as the name suggests, though the strongest flavours on the palate are a savoury blend of kidney beans, carrot and herbs with an accompanied sweetness. The coating is well-seasoned and peppery, and a sweetcorn and tomato fragrance comes through with the spiced aroma.
BUY NOW Morrisons, £1.35 for 454g
7 Tesco Wicked Kitchen 2 Jalapeno Griller Patties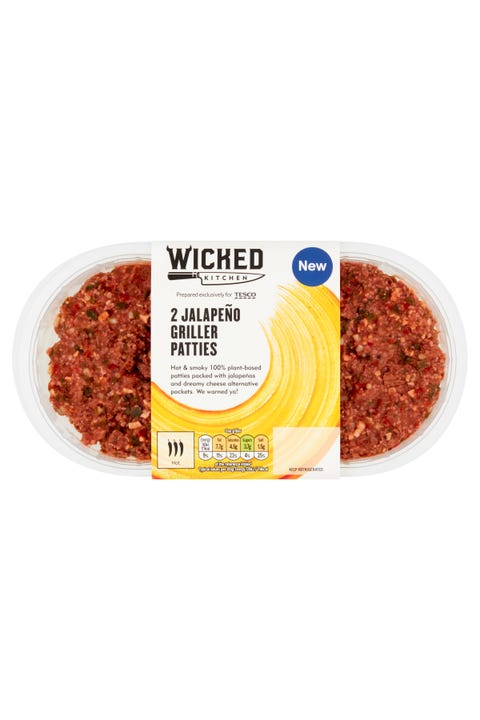 Tesco
Overall Score: 72/100
With an overall savoury bite, this flavour is led by a jalapeno spice that gives a fiery kick though there is a muted sweetness from the red peppers too. A colourful patty with chilli chunks running throughout, the sweet and spicy aroma reminded testers of a Mexican chorizo. Several would have preferred a firmer texture.
BUY NOW Tesco, £3 for 226g
8 Vivera 2 Veggie Burgers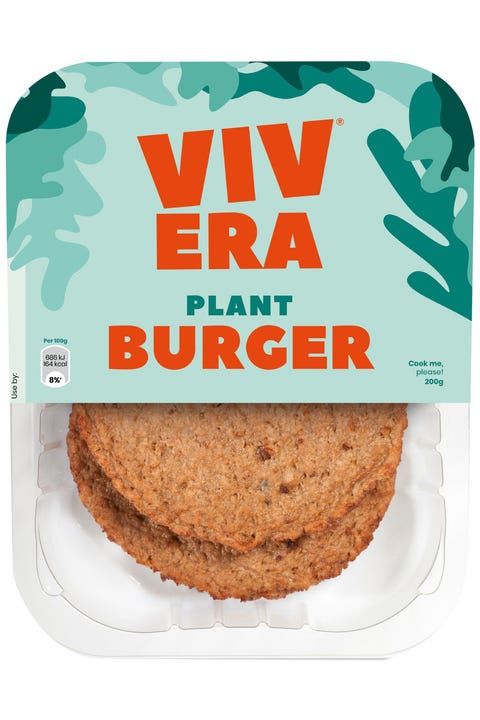 Vivera
Overall Score: 71/100
A meaty appearance of soy protein that tastes somewhat too much like a traditional beef burger. It gives a well-seasoned savoury blend of garlic, onion, potato and salt and would be great with relish and tomato in a bun but is perhaps too light on the palate with some calling it bland.
BUY NOW Morrisons, £2.69 for 200g
Sample provided by Ocado
9 Aldi Plant Menu 2 Spicy No Chicken Burger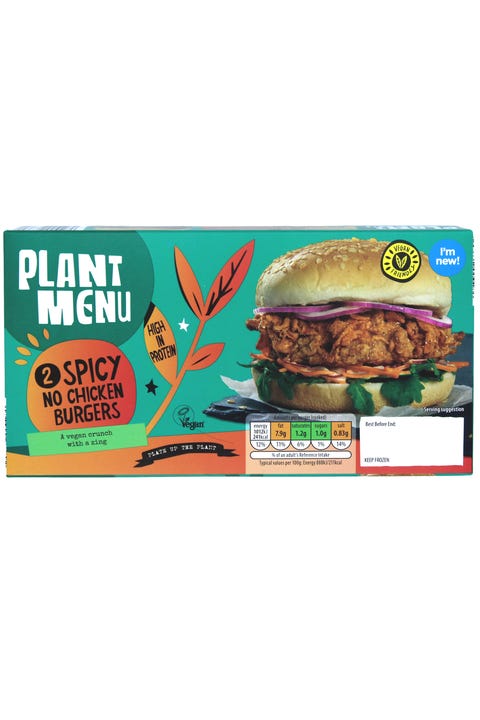 Aldi
Overall Score: 71/100
We liked this tasty meat substitute as it gives a pleasant amount of heat from the paprika powder though some found it too overpowering. An unnaturally garish orange colour it still has a likeness to a chicken burger with its crisp and crunchy casing and a slightly chewy soy protein filling.
In store only, Aldi, £1.79 for 240g
10 Asda Plant Based Quarter Pounder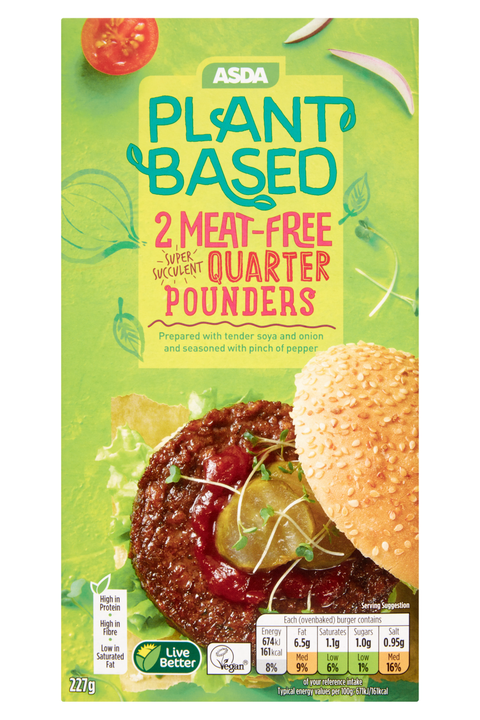 ASDA
Overall Score: 70/100
Similar to a beef burger in appearance, this thick and chunky patty has a mild earthy aroma with a peppery note to it. Testers found the flavour to be quite muted. Overall quite bland with a firm but also rubbery texture.
BUY NOW ASDA, £1.50 for 260g
11 We also tested..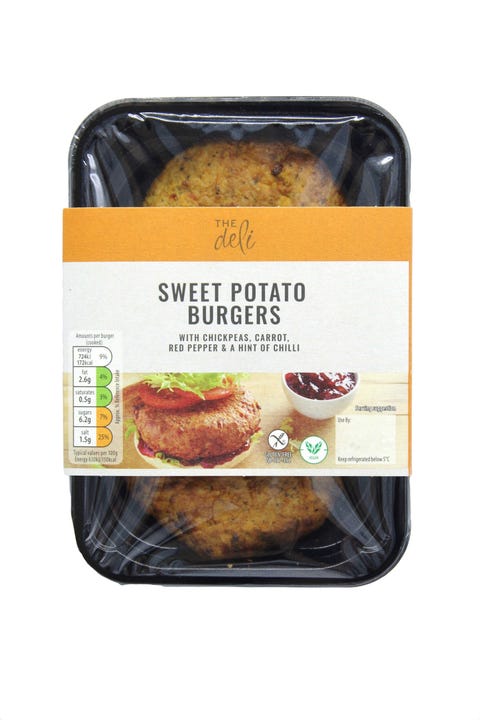 Aldi
Aldi The Deli Sweet Potato Burgers, 66/100, £1.59 for 230g
Waitrose & Partners Vegetarian 2 Broad Bean & Bulgur Wheat Burgers, 60/100, £2.50 for 200g
Iceland No Bull Burger, 58/100, £2.00 for 226g
Tesco Plant Chef 2 Meat-Free Burgers, 55/100, £1.50 for 226g
Co-op GRO Beetroot Burger, 52/100, £3.00 for 227g
This content is created and maintained by a third party, and imported onto this page to help users provide their email addresses. You may be able to find more information about this and similar content at piano.io
This commenting section is created and maintained by a third party, and imported onto this page. You may be able to find more information on their web site.