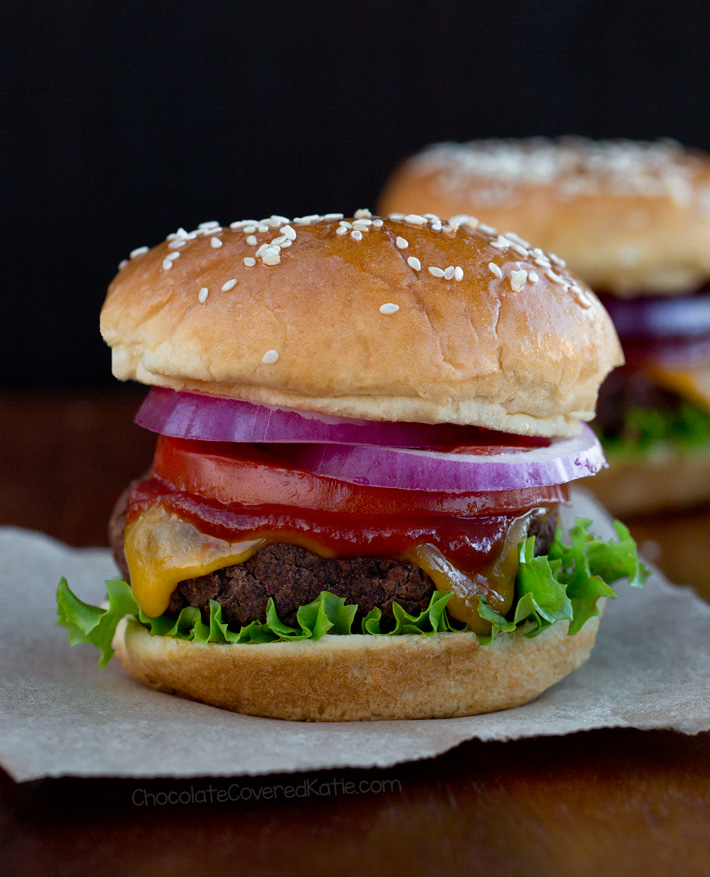 This basic veggie burger recipe is so delicious and easy to prepare, it's quickly become a weeknight staple in our home. We seriously can't stop making them!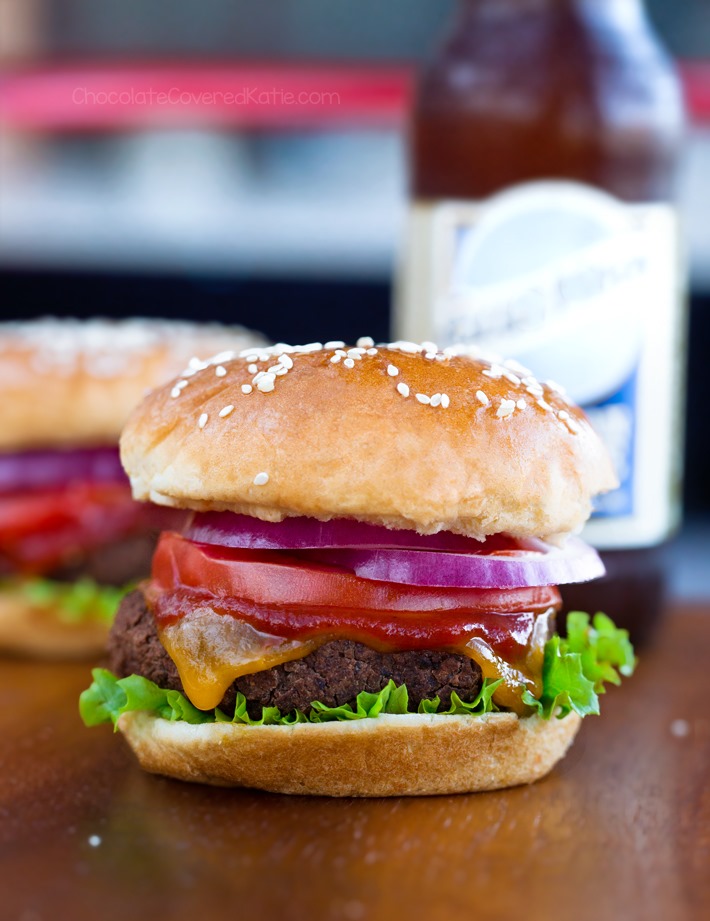 The Ultimate Veggie Burger Recipe
Easy
Vegan
High Protein
Can Be Frozen
No Fake Meat
No Soy, Eggs, Or Dairy
And there you have it. The best homemade veggie burger recipe.
You May Also Like: Vegan Mac And Cheese – 8 Ingredients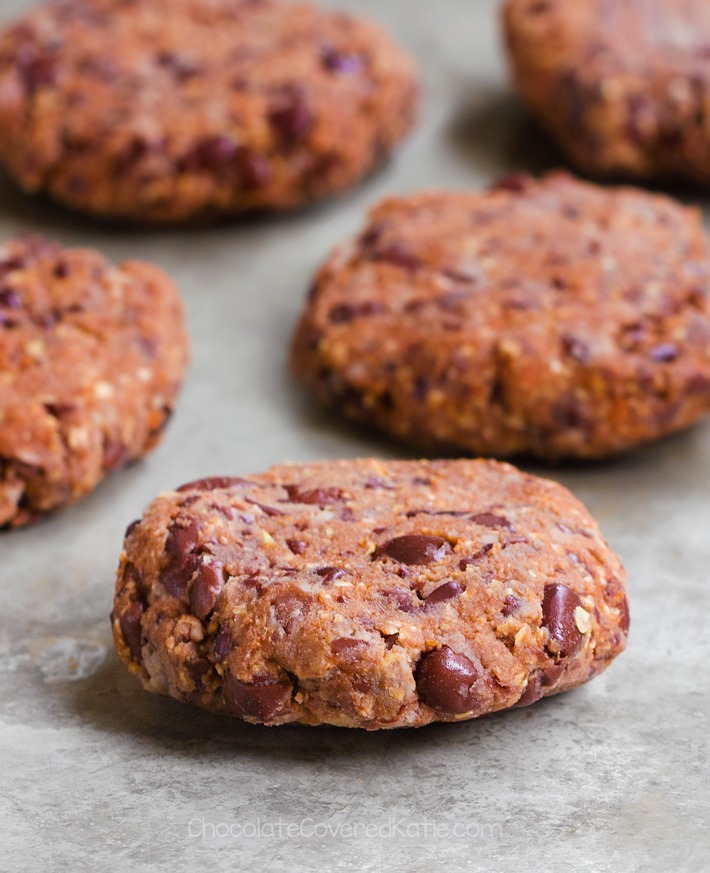 Homemade Veggie Burgers
Thick, fat, juicy, meaty, super healthy veggie burgers… that are totally plant based!
The best part about these savory vegan veggie burgers (aside from how ridiculously simple they are to make) is that you get to choose the ingredients.
The recipe is easy to customize, so you can throw in whatever veggies you happen to have available.
I love turning them into mushroom veggie burgers and serving the burgers topped with caramelized onions. Or if you're not a fan of mushrooms, you can easily leave those out.
Try adding cauliflower, broccoli, zucchini, asparagus, red peppers, roasted sweet potato…
The flavor possibilities are endless!
Also Try These Buffalo Cauliflower Wings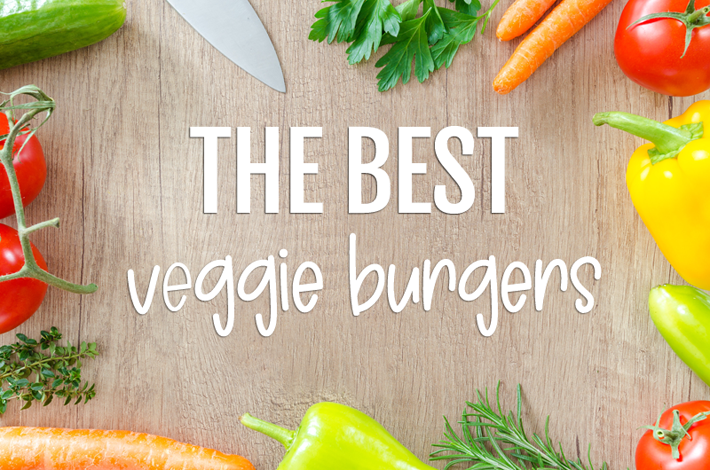 Three Reasons These Are The Best Veggie Burgers In The World:
1. They are the easiest to make (and to customize!).
2. They call for basic pantry staple ingredients you can always keep on hand. And because they can be gluten free and have no tofu, soybeans, or mock meat, they're also a great recipe for omnivores or vegans who aren't into those ingredients.
3. The burgers have a thick and meaty texture, taste completely delicious, and yet are also so much healthier than traditional burgers, packed with protein, fiber, vitamins, no cholesterol, and very little saturated fat.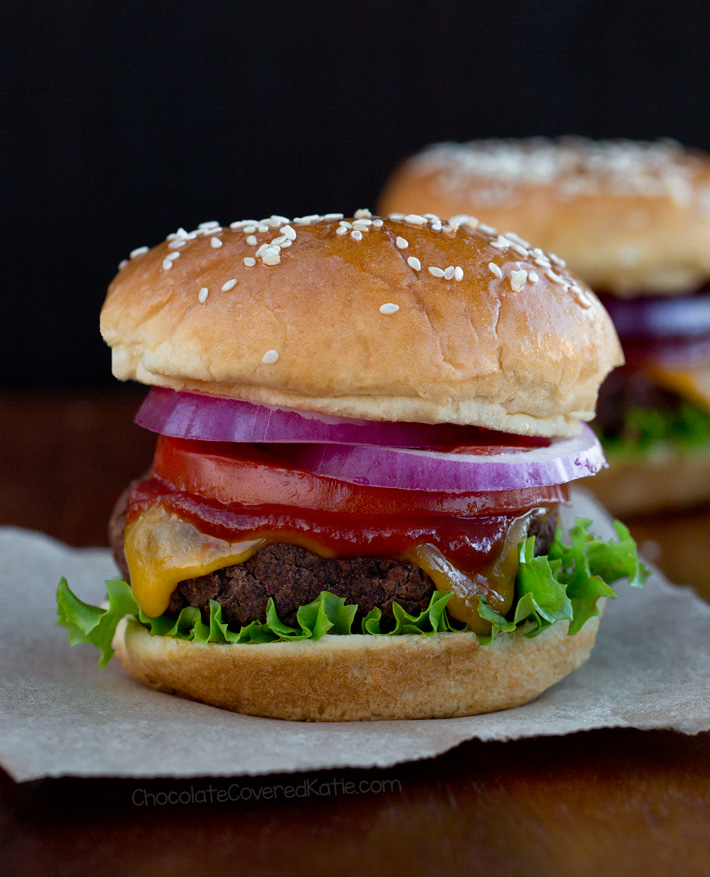 How To Make Veggie Burgers
The recipe can come together with just a few minutes of prep work.
Start by draining and rinsing the beans, then mash them either with a fork or in a food processor. Stir in all other ingredients, and form into patties.
You can bake, fry, or grill the burgers, and leftovers can also be frozen, so they are great for meal prep!
Vegetarian Burgers On The Grill
For grillable veggie burgers that won't fall apart, start by preheating your grill on high. Cook the patties on a greased sheet of foil for 7-8 minutes per side.
Serve with your favorite burger toppings—ketchup, mustard, avocado mayo, pickles, onions, relish, etc.—on buns or in lettuce wraps for a lower carb option.
(Above – watch the video of making the meatless burgers)

Feel free to use whatever beans you want in the recipe too, such as black beans for black bean veggie burgers, or white, kidney, or pinto beans.
My favorite option to go with is pinto beans because of their thick texture and similar color to traditional beef burgers.
And no, they are not supposed to taste exactly like meat. Similar to most of the veggie burger brands—such as Boca, Amy's, Morningstar Farms, Dr. Praeger's, or Gardein—that you can find in the frozen aisle of Whole Foods, Target, Walmart, and many regular grocery stores these days, the burgers are good in their own right, not as a substitute for something else.
If you're looking for a vegan burger that tastes so much like beef that even hardcore carnivores won't be able to tell the difference, check out either Beyond Meat or the Impossible Burger, both of which are becoming increasingly available even in bars or fast food restaurants like Burger King, White Castle, Dunkin Donuts, TGI Friday's, and Cheesecake Factory.
Or if you're looking for a good sweet potato veggie burger recipe, be sure to try these Sweet Potato Burgers.

Leftover beans? Make Black Bean Brownies!
Pin it now to save for later4.94/5 (90)
Total Time 20 minutes
Yield 4 – 6 veggie burgers
1 can pinto or black beans (other varieties also work)
3 tbsp tomato paste or ketchup
1/2 tsp salt
1/2 tsp garlic powder, optional
1/4 tsp onion powder
2 tbsp flour of choice or oat bran
1/2 cup cooked diced vegetables of choice
These burgers can be baked, grilled, or fried, and feel free to use whatever veggies you have on hand. For the burgers in the pictures, I used roasted mushrooms, asparagus, and onion. You can also change up the flavor by adding different spices, such as paprika, cumin, or curry powder.To make the veggie burgers, first drain, rinse, and mash the beans either by hand or in a food processor, depending on desired burger texture. Stir in all other ingredients, and form patties. Either pan fry (flipping halfway through cooking) or place on a parchment-lined pan and bake at 350 F for 10 minutes. Flip, then bake an additional 10 minutes or until desired texture is reached. (You can also grill the burgers. Grilling instructions are listed earlier in this post.) Leftovers can be refrigerated or frozen inmeal prep containersfor a later day. If you make the burgers, be sure to rate the recipe below!View Nutrition Facts
Have you made this recipe?
Tag @chocolatecoveredkatie on Instagram
More Healthy Vegan Recipes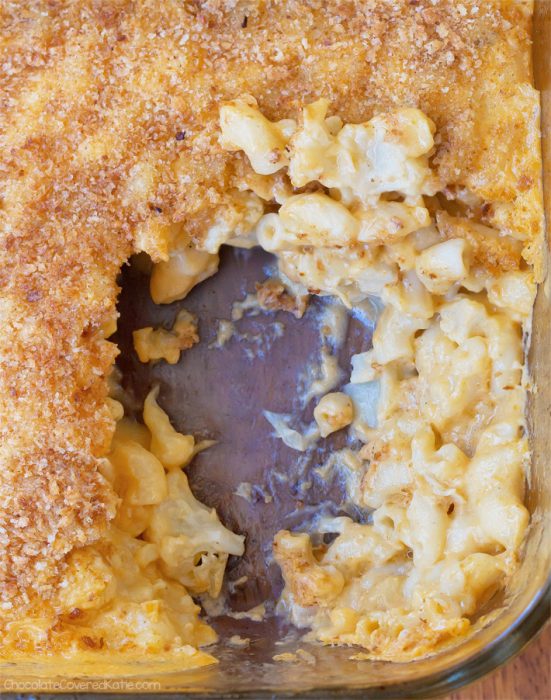 Cauliflower Mac And Cheese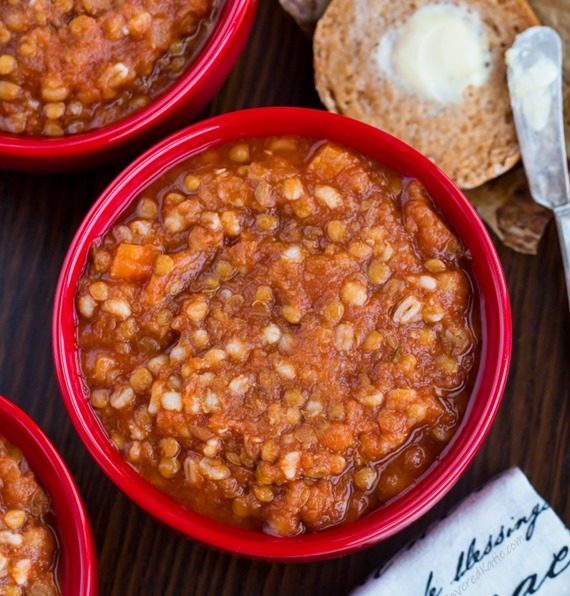 Lentil Soup Recipe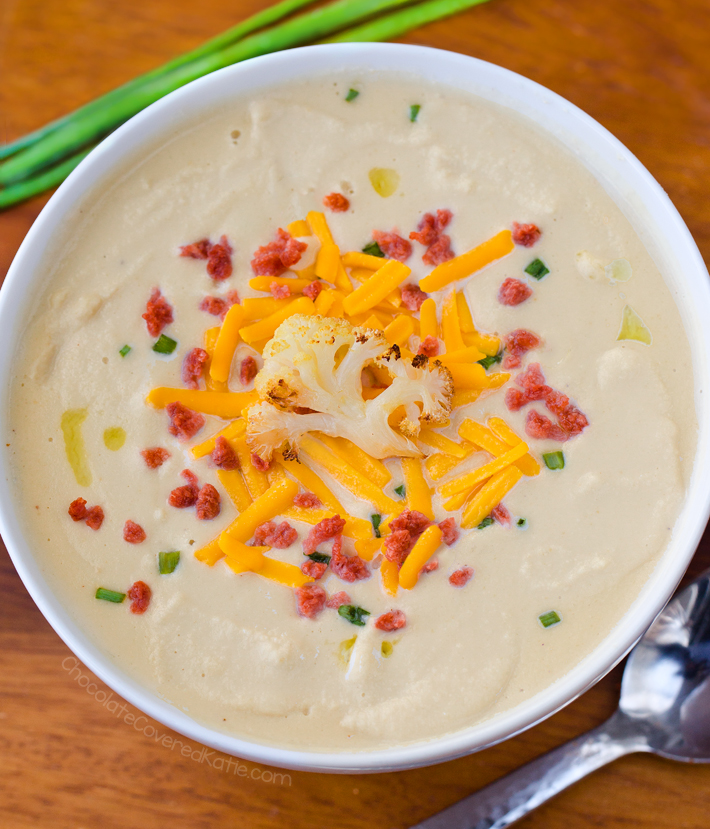 Cauliflower Soup Recipe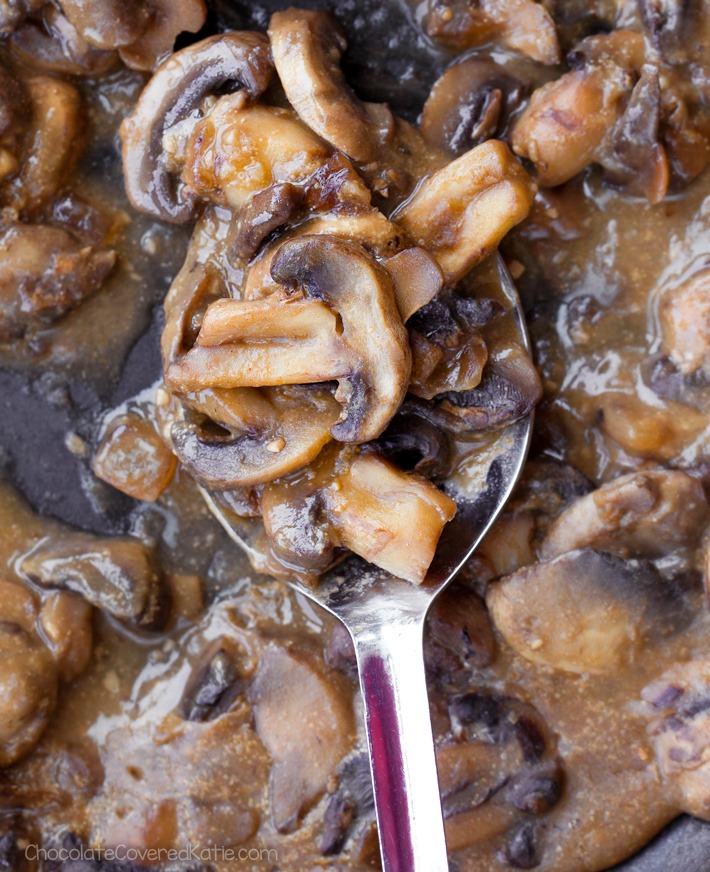 Mushroom Gravy Recipe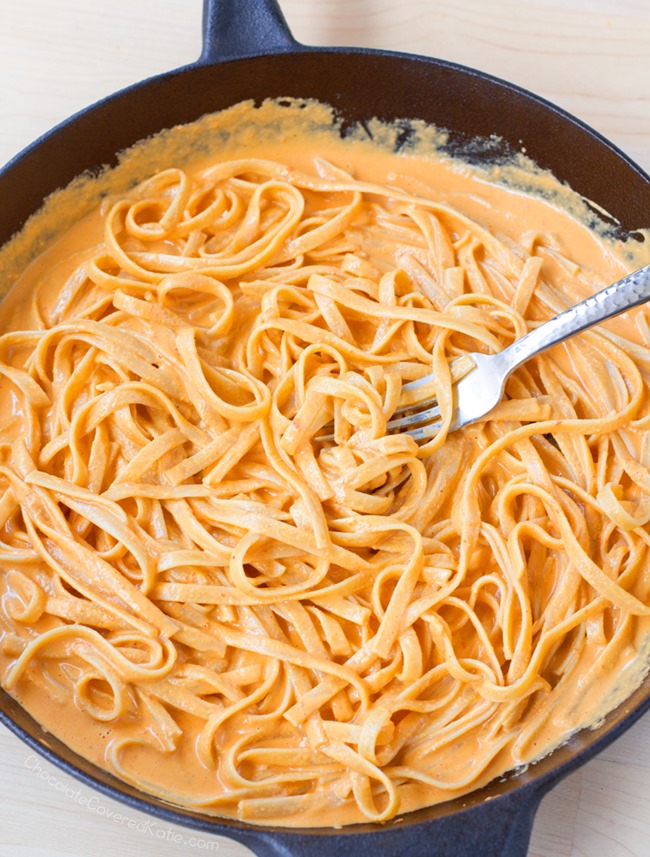 Red Pepper Alfredo Pasta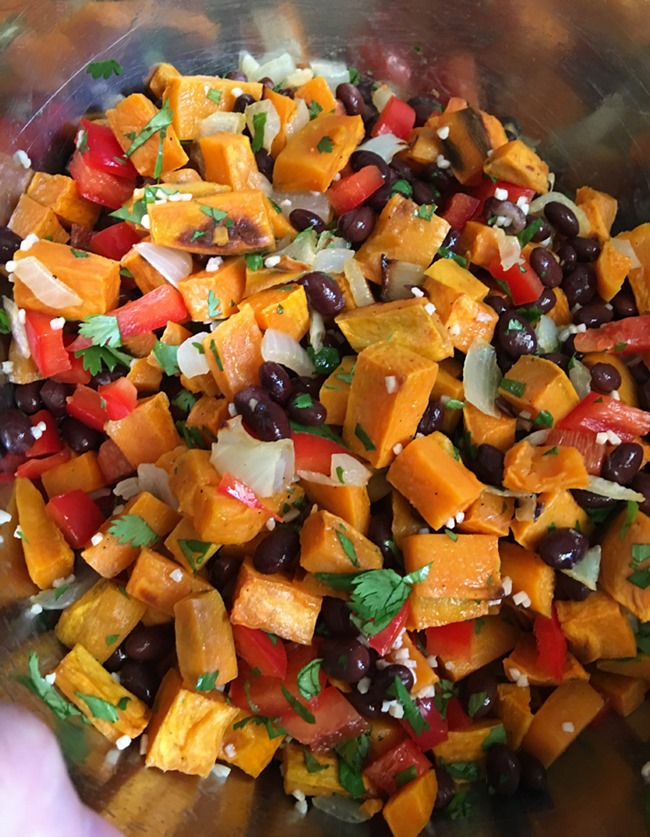 Sweet Potato Salad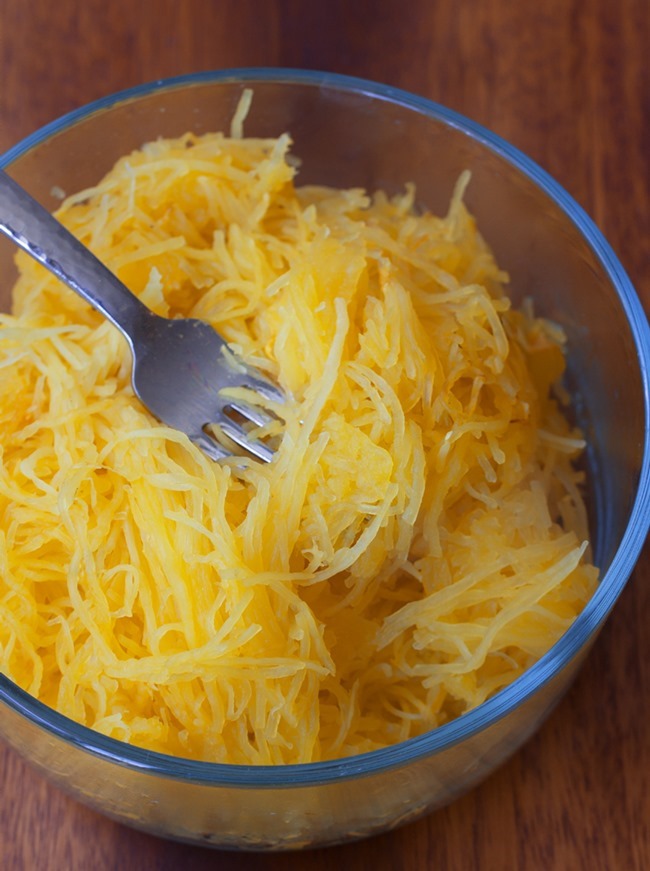 How To Cook Spaghetti Squash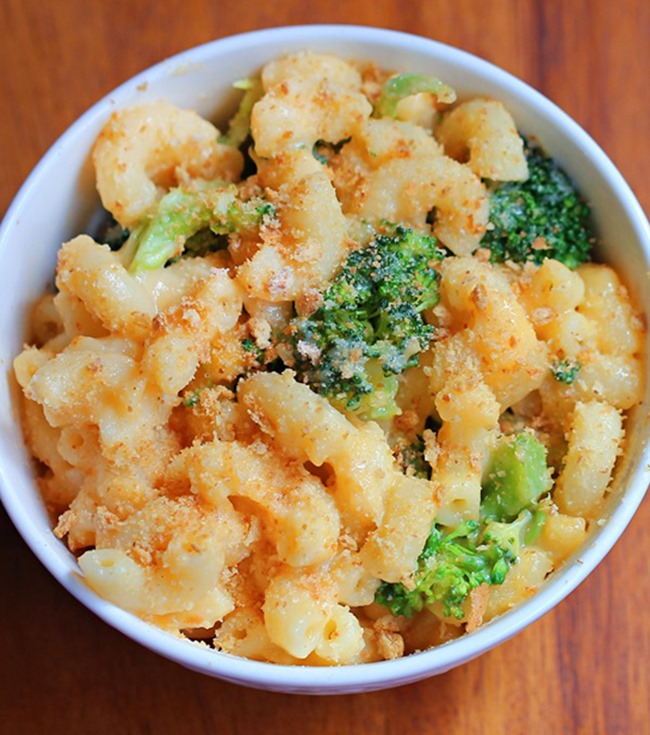 Healthy Mac And Cheese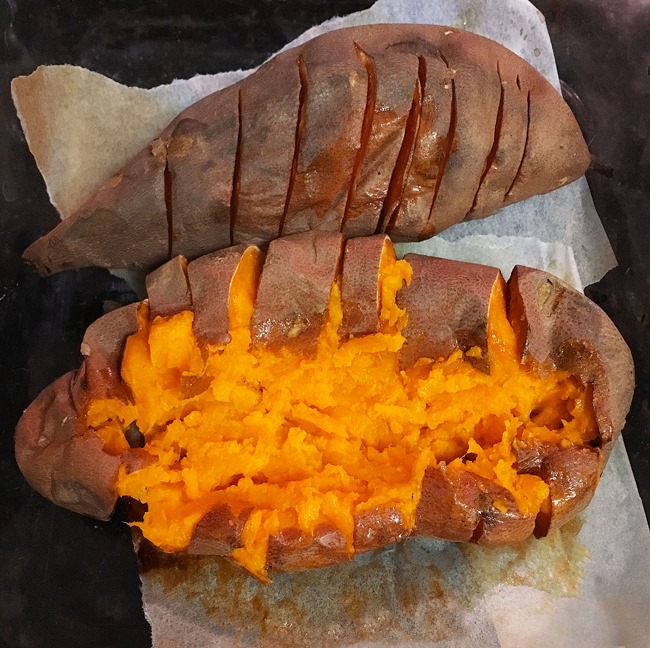 How To Cook Sweet Potatoes
(The Better Way)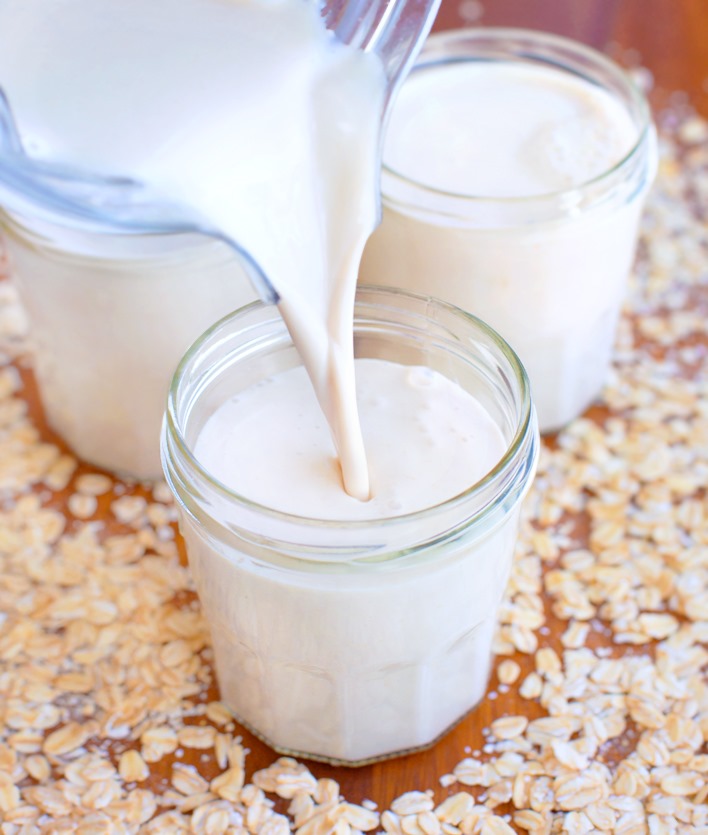 Oat Milk – Everything You Need To Know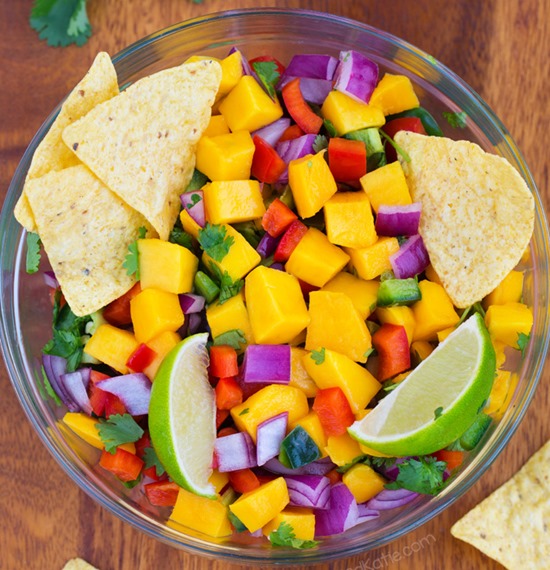 Mango Salsa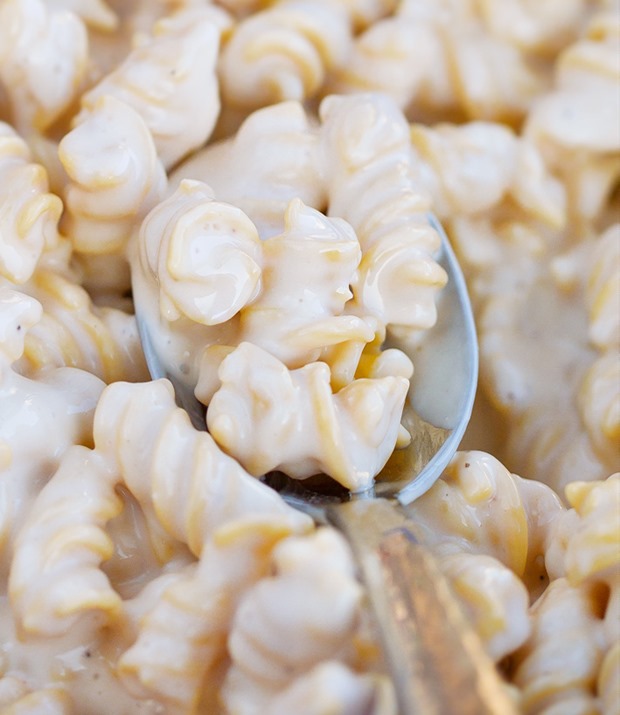 Creamy Vegan Garlic Pasta
4.94/5 (90)
Rate this recipe
Recipe Rating