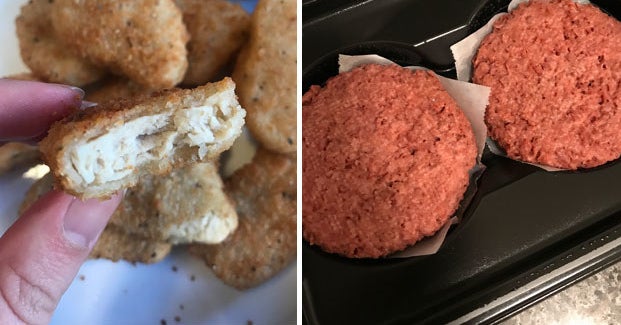 Now, let's get into the fake meats!
(Please think of me and my stomach as you scroll. And, you know, don't judge the random meals I threw together for this post — I don't normally eat half of these things, so had no idea what to eat them alongside. I am very aware some of these meals look terrible.)
Now, some final fake-meat thoughts for you:
* My favorite product was definitely the Trader Joe's meatless meatballs. I will definitely buy these again.
* If you've ever been intrigued by The Beyond Burger, but felt too scared to try it — just do it! They're actually really yummy and not gross/weird at all, I promise.
* If you're looking for a fake chicken nugget/strip, I would go Quorn over Gardein. I think this might be controversial??? but it is my honest opinion. Just be careful of the whole fungi/mold protein thing too, I guess!
* Someone needs to call the cops on Tofurky.