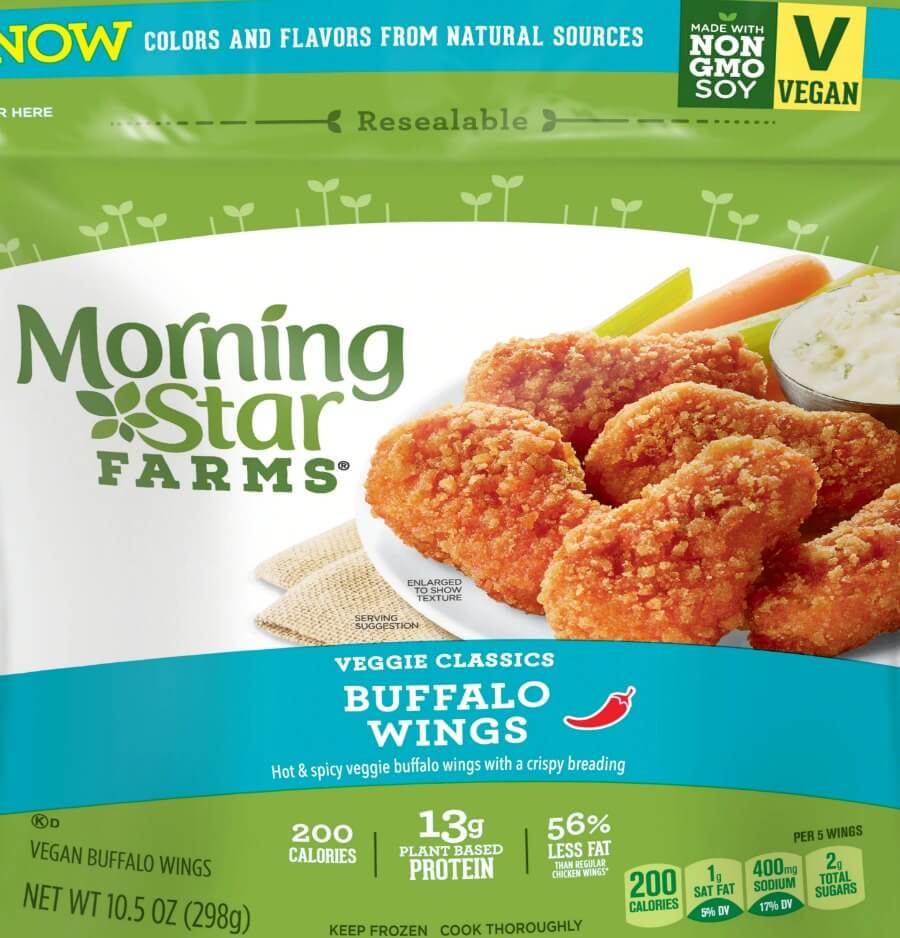 Peta just issued a guide to switch from meat to plant based options. There are more plant-based meat options than ever before, and they're available everywhere, from your local co-op to big-box stores, including Target and Walmart. With so many options to choose from, it can be hard to figure out which ones to try first—so we've taken away the guesswork with this handy list.
This meatless meat brand offers its UNCUT Plant-Based Burgers in several grocery store chains in Southern California. The savory soy-based burgers cook up great on the grill. Try them in four different varieties: Burger, Savory Chicken Burger, Roasted Turkey Burger, and Breakfast Sausage Patty.
This innovative company is single-handedly changing the vegan meat game. What's its secret? Beyond Meat's mouthwatering products are made with non-GMO, gluten-free pea protein. After the sensation of the "bloody" Beyond Burger, the company unleashed Beyond Beef, a vegan ground beef perfect for tacos, meatballs, and whatever else you can dream up.
"We love that Gardein offers fishless fish, including a golden fishless fillet, as well as mini crabless cakes. Its website also features fun recipes and a page of gluten-free products. Must-try product: Classic Meatless Meatballs."
Founded in 1980, Tofurky quickly became famous for its holiday roasts, but it's known for many other delectable vegan products as well, including deli slices, veggie dogs, tempeh bacon, vegan pizza, and more. Must-try product: chorizo-style ground "beef".
Made with grain meat, Field Roast products include vegan sausages, deli slices, roasts, burgers, and even a meatloaf. Its famous vegan cheese Chao Slices are a great complement to what we consider a must-try product: the Field Burger.
Yves has a wide range of vegan products, including Vegan Grain Strips with BBQ Sauce, Original Meatless Jumbo Hot Dogs, and Meatless Canadian Bacon. The company was founded in 1985 and continues to provide cholesterol-free vegan meat options to a growing demographic of compassionate consumers. Must-try product: Veggie Brats Classic.
A trip to Trader Joe's is a pleasant experience for any vegan, as the grocery chain carries a large array of vegan meat products. Thanks to the law of supply and demand, the more yummy meatless products you buy, the more Trader Joe's carries—so keep up the good work! Must-try product: Chickenless Crispy Tenders.
Lightlife offers a variety of vegan meat options, which are easy to identify, thanks to a prominent "certified vegan" logo on the package. Must-try product: Smart Dogs (veggie dogs)
Boca Burger was born when a chef in Boca Raton, Florida, wanted to make a great veggie burger his way. His creation became such a hit that he had to set up shop in a warehouse next to his restaurant—his small kitchen simply couldn't keep up with demand. Must-try product: Spicy Chik'n Patties.
Sweet Earth is well known for its seitan, burritos, and veggie burgers, but be sure to try the…