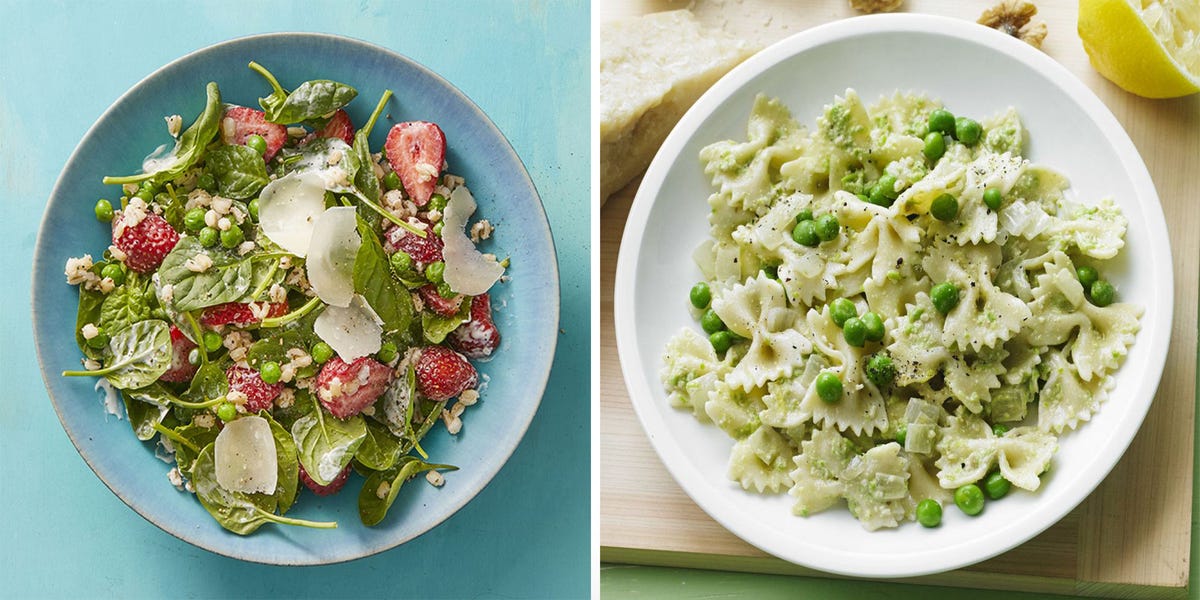 Every item on this page was chosen by a Woman's Day editor. We may earn commission on some of the items you choose to buy.
Looking to cut down on your meat? These are some of the vegetarian recipes that anyone will enjoy.
May 6, 2020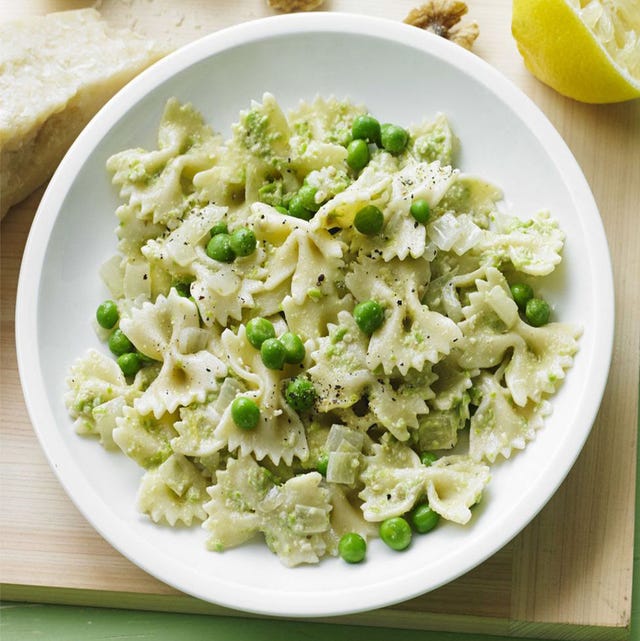 Mike Garten /Woman's Day Test Kitchen
Gone are the days when every meal was centered around meat. It seems like every food company, from store-bought brands all the way down to fast food chains, are trying to offer more plant-based recipes to cater to the changing demand. Whether you've found yourself just trying to eat more veggies, or are cooking for someone who doesn't eat meat, we've gathered over 70 vegetarian recipes that are too good to pass up. Not to worry, your kids nor your partner won't be turning their noses up at these veggie-centric dishes when they see the delicious pizzas you can all prepare together at home.
Most of these vegetarian recipes take less than an hour to prepare and are super easy to follow. Plus, some of these meal ideas utilize fresh seasonal veggies and fruits, while others contain ingredients you can get year-round.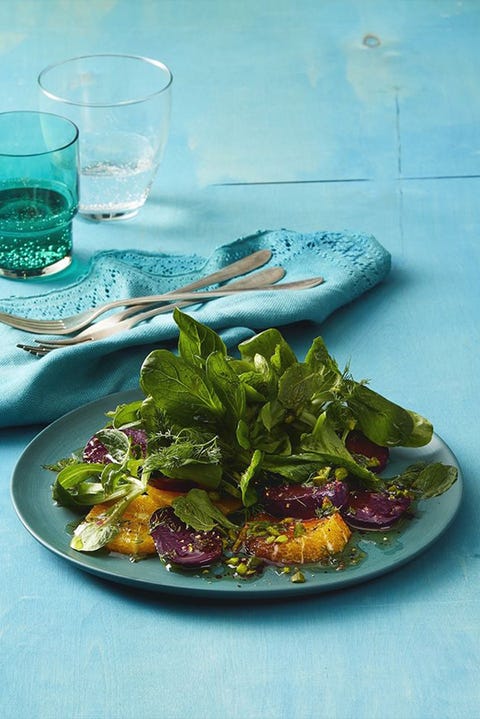 Mike Garten
1 of 78
Mâche, Beet, and Orange Salad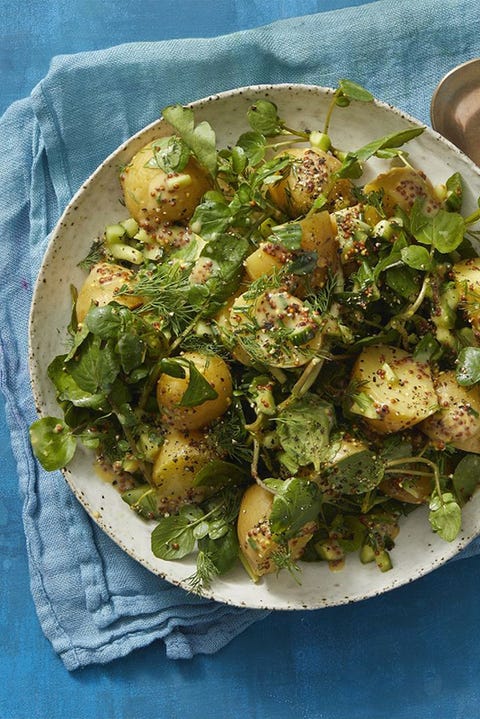 Mike Garten
2 of 78
Mustardy Potato Salad With Watercress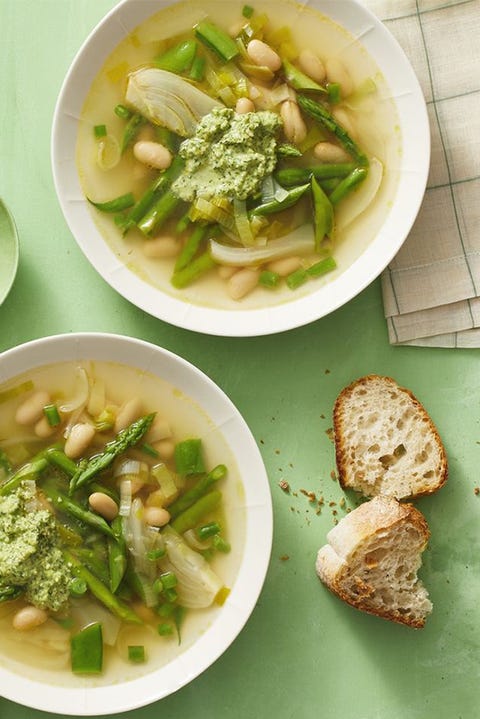 Mike Garten
3 of 78
Spring Minestrone
There's something about a chunky soup that leaves you satisfied and warm inside. This veggie heavy soup is great come winter, summer, spring or fall.
Get the Spring Minestrone recipe.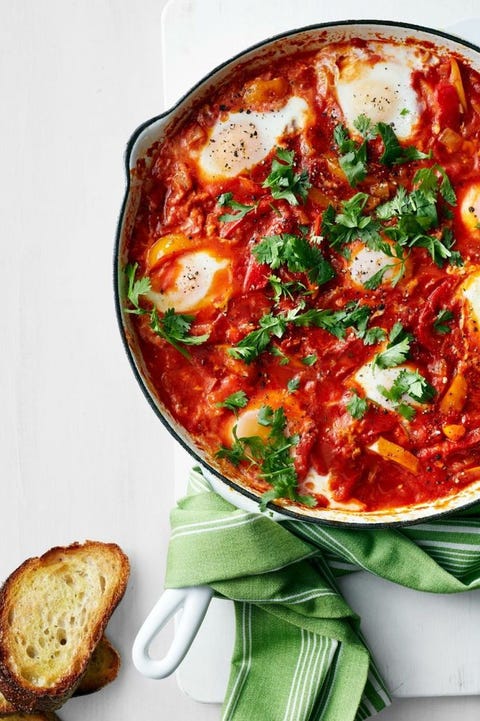 CHRISTOPHER TESTANI
4 of 78
Stewed Peppers and Tomatoes with Eggs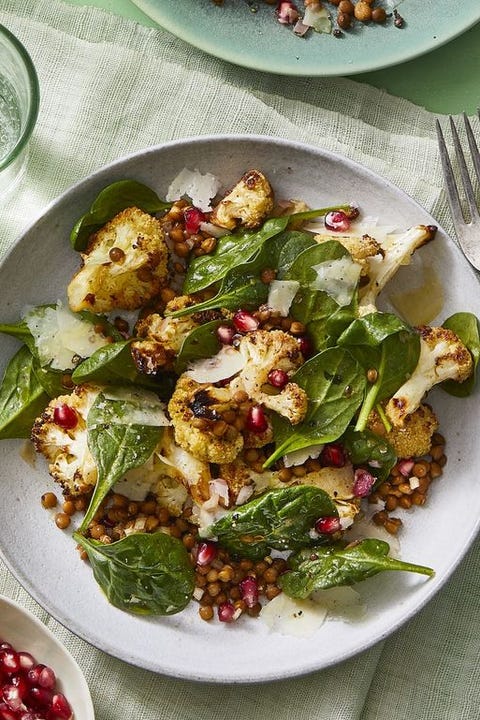 MIKE GARTEN
5 of 78
Warm Roasted Cauliflower and Spinach Salad
Frances Janisch
6 of 78
Heirloom Tomato-and-3-Cheese Tart
This tomato-cheese tart is basically a margarita pizza's second-cousin. The tart pastry crust is delectable, and the hardest part of this recipe is having to smell its deliciousness while it bakes in the oven.
Get the Heirloom Tomato-and-3-Cheese Tart recipe.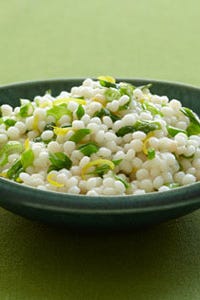 Lisa Hubbard
7 of 78
Lemon Couscous
This recipe is a great way to add flavor to a grain that can feel a bit monotonous at times. It's quick and easy to make, and it can be a main or a side dish depending on how you're feeling.
Get the Lemon Couscous recipe.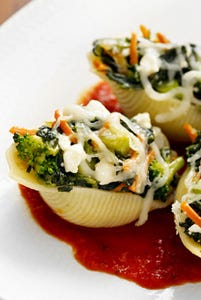 Jim Franco
8 of 78
Veggie Stuffed Shells
These shells are stuffed with broccoli and spinach and carrots and all sorts of tasty goodness. Plus, the ooey-gooey cheese on top is too good to resist.
Get the Veggie Stuffed Shells recipe.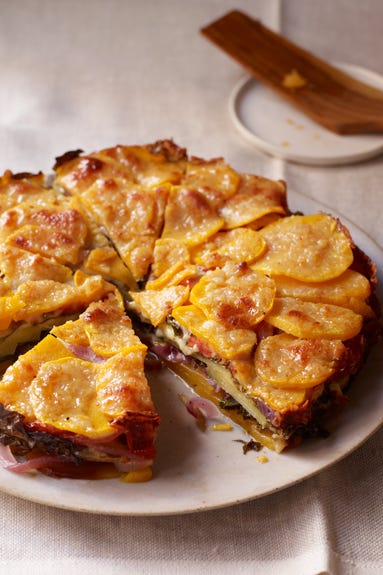 Con Poulos/Woman's Day
9 of 78
Butternut Squash and Kale Torte
Butternut squash and kale may seem like an odd combination, but the flavors blend perfectly in this torte. The top gets nice and crispy, and this vegetable medley will become one of your family's favorites.
Get the Butternut Squash and Kale Torte recipe.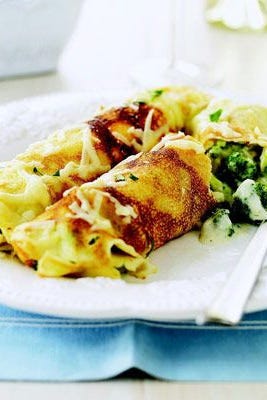 Woman's Day
10 of 78
Broccoli and Cheddar Crêpes
Crepes are a fun way to shake up your normal cooking routine to feel fancy and French. Fill with the classic quiche-combo of broccoli and cheddar for a hearty dinner.
Get the Broccoli and Cheddar Crêpes recipe.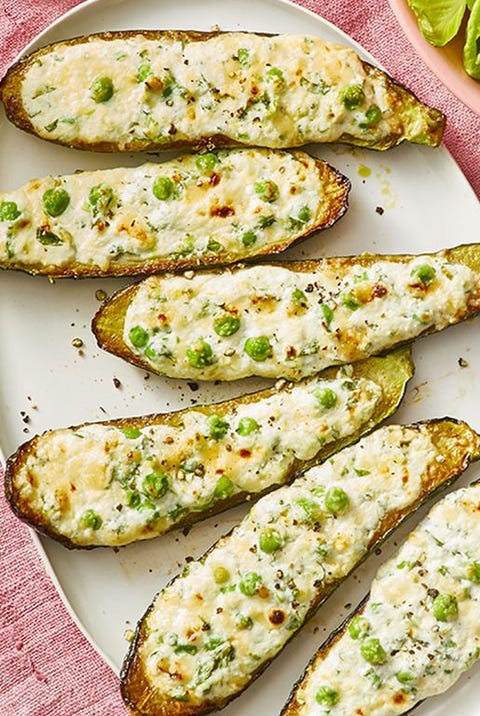 MIKE GARTEN
11 of 78
Ricotta- and Goat Cheese- Stuffed Zucchini
Everything tastes better with cheese, including these savory stuffed zucchinis. Loaded with spring peas and two kinds of cheese, this dish is great served alone or can be eaten with a salad.