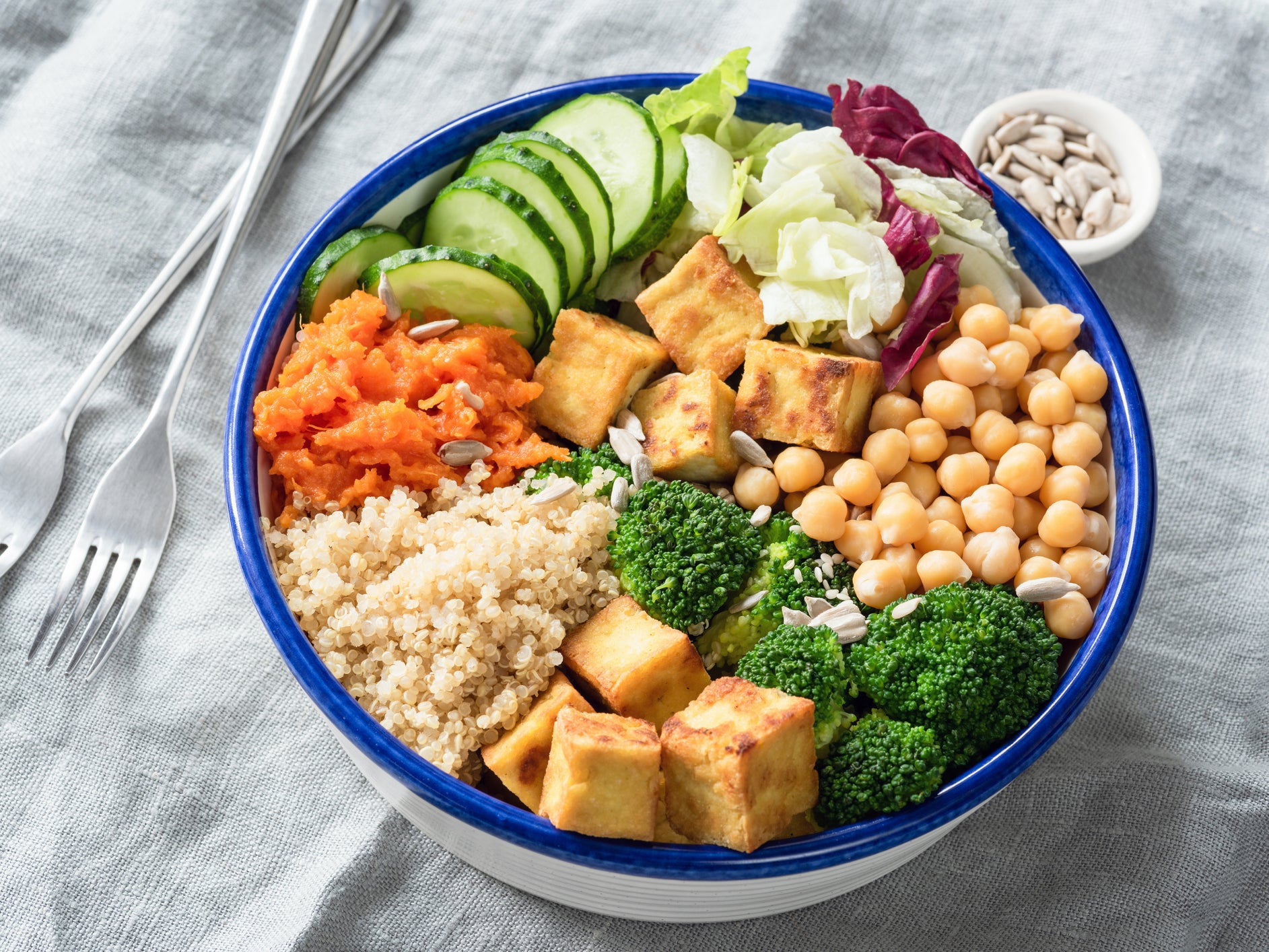 Very interesting article from the Independent newspaper:
> Full article click here Source
With veganism on the rise – a survey released last year found that around 3.5 million Britons have adopted a plant-based diet – many people are turning to meat substitutes to bulk out their meals and ensure they're consuming enough protein.
While meat-free protein sources including beans, lentils, chickpeas, soya, nuts, seeds, wheat, rice, maize, milk, yoghurt and cheese all provide protein, many vegetarians like to consume mycoprotein, a single-cell protein derived from funghi.
Quorn is a mycoprotein and one of the best-known brands of meat alternatives. And in July 2018, the vegetarian company, best known for its meat-free mince and "chicken style" pieces, announced it will be investing £7m into a new product development centre with the hope of capitalising on the UK's growing appetite for meat substitutes.
But whilst there's no denying the benefit to the environment of cutting down your meat intake, do substitutes actually provide all the nutrients we need?
"Plant-based sources of protein are generally incomplete – they don't contain all of the essential amino acids, which are the building blocks of protein – meaning it's essential to eat a variety of them every day," registered dietitian Nichola Ludlam-Raine explained to The Independent.
Miley Cyrus
The pop singer is a passionate animal rights advocate, telling Vanity Fair in 2019 that her diet also reflects her fashion choices: "I'm challenging the system more than ever. Choosing to live as a sustainable vegan activist means wearing more vintage (less waste; loving pieces for longer), playing with the newest eco-materials and technology, and making custom vegan pieces with some of my favorite designers."
Alicia Silverstone
The Clueless star went vegan shortly after wrapping the hit 1990s film and has been a passionate campaigner for animal rights since. Speaking in a video for Compassionate Meals in 2017, she said: "Knowing the truth about where our food comes from is just so disturbing to me. Once you see it, there's no way to go back from that for me."
Simon Cowell
The music mogul revealed in a recent interview with The Sun that he decided to give up animal products earlier this year "on a whim", adding that he feels much better as a result.
Venus Williams
"I started for health reasons," Williams told Health in 2019. "I was diagnosed with an autoimmune disease, and I wanted to maintain my performance on the court. Once I started I fell in love with the concept of fueling your body in the best way possible. Not only does it help me on the court, but I feel like I'm doing the right thing for me."
Natalie Portman
The American-Israeli actor decided to go vegan eight years ago after learning more about the environmental consequences of eating animal products. Speaking at an Environmental Media Awards benefit, 2017, she said: "Factory farming is responsible for most of the air, water, and land pollution – that disproportionately affects our poor communities as well. So we get to make decisions three times a day, what we do with our planet, and you can make a difference by even once a day or once a week choosing not to eat animals or animal products."
Beyoncé
While she chooses to refer to herself as plant-based as opposed to vegan, the 'Halo' singer underwent a 22-day vegan challenge with husband Jay-Z in 2013 and is believed to have maintained the diet ever since. Writing in the foreword of The Greenprint:…